106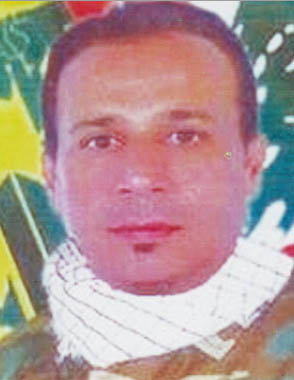 Mouhamad Yousef Ibrahim Mansour
The person in the photo is Mouhamad Yousef Mansour is a Unit 133 operative who operated on behalf of Hezbollah in Egypt in the past. Mansour was arrested while carrying out terror activity in Egypt in 2009, and escaped from prison in 2011, aided by Hezbollah. Mansour returned to Lebanon, and resumed activity in the ranks of Hezbollah.
Information from users:
Mansour's brother's name is Zeid, who deal with accessory for a cellphone .
Mansour's daughter's name is Fatma.
Mansour was seen a few weeks ago in Beirut's southern suburb.
Mansour has a 14 year old son named Yousef.
---
ADDITIONAL INFORMATION ABOUT THIS PERSON WILL BE REWARDED!