14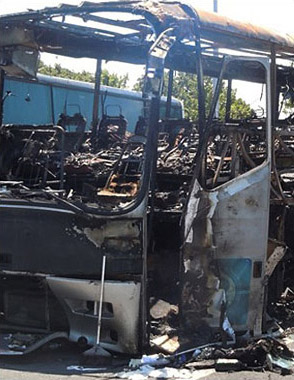 Hezbollah is trying to mislead the world!
This is the picture of the attack on the tourist bus in Bulgaria. Hezbollah is denying any responsibility for the attack: in an interview to TV station Al-Mayadeen, just a few hours after the attack (18/07/2012), a senior Hezbollah official claimed that the idea of accusing Hezbollah for the perpetration of the attack was ludicrou, and that a:
"response to the assassination of Imad Moughniah would not come in the form of a terrorist attak against tourists..."