Moustafa Amin Bader El-Din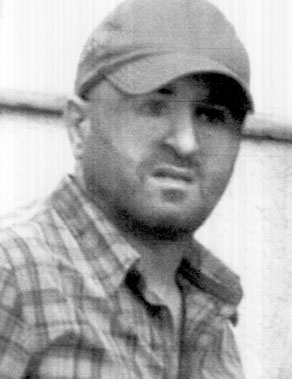 Moustafa Amin Bader El-Din, born in 1961, heads Hezbollah's security apparatus. Bader El-Din, who now lives in Haret Hreik, Beirut, was one of the founding fathers of Hezbollah, and has filled a series of military and security positions in the organization. He was appointed to his current position following the death of his brother-in-law, Imad Mughniya, in February 2008.
Bader El-Din is a dominant figure in Hezbollah. He is one of Secretary General Nasrallah's closest associates, has close connections with the leadership of Iran's Islamic Revolutionary Guard Corps (IRGC), and is heavily involved in Hezbollah's decision-making process across the board, but especially when it comes to its terror policy at home and abroad. The Special Tribunal for Lebanon (STL) investigating the assassination of Lebanese Prime Minister Hariri in 2005 named Bader El-Din as the senior defendant in the assassination, concluding that he had commanded the operational forces.
Bader El-Din is responsible for Hezbollah's ESO – Unit 910. The unit mounted the attack on the bus of tourists in Burgas, Bulgaria, in July 2012, which claimed six lives. This attack followed a series of attempts the unit made under Bader El-Din's leadership to attack various targets all over the world over the past few years. Bader El-Din's career in Hezbollah began in the early 1980s, and he has since participated in many horrific attacks against various targets throughout the world. In 1983, for example, he played a part in the attacks on U.S. and French forces operating in Beirut, which claimed the lives of hundreds of victims.