Bader El-Din's New Disclosure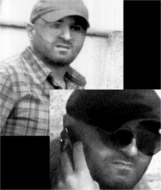 Bader el Din is very closet o his nephew, Mustafa Mughniyah (age 27), and treats him like his son. He is the only person Bader el Din really trusts. Mustafa Mughniyah is a Hizbollah member who arranges the movements of senior Hizbollah officials in Lebanon, Syria and Iran, and provides for their bodyguards. He also obtains cars for Bader el Din's use. Mustafa suffers from a blood disorder and receives monthly treatments at a Beirut hospital.
Bader el Din's close relationship with Mustafa is ironic, since Bader el Din was not even on speaking terms with Mustafa's father, Imad Mughniyah, in the time before Imad's death. Bader el Din was furious because Imad had taken a second wife in addition to Bader el Din's sister. Yet Bader el Din constantly cheats on his own wife.